This page originated from a talk given by me at a CRARC meeting in 2003. I have since updated the information considerably.

Contents:
What is a digital mode?
What equipment is used for digital modes?
What frequencies are used for the various digital modes, and what are their characteristics?
Who can you work in digital modes?
What is the most popular digital mode on hf?
How do the various digital modes compare?
What software is available and how much does it cost?
What are the operating procedures?
Screenshots
Screen shots HF
20-May-2003 20m DJ6PP in MFSK16 using Hamscope 1.51
: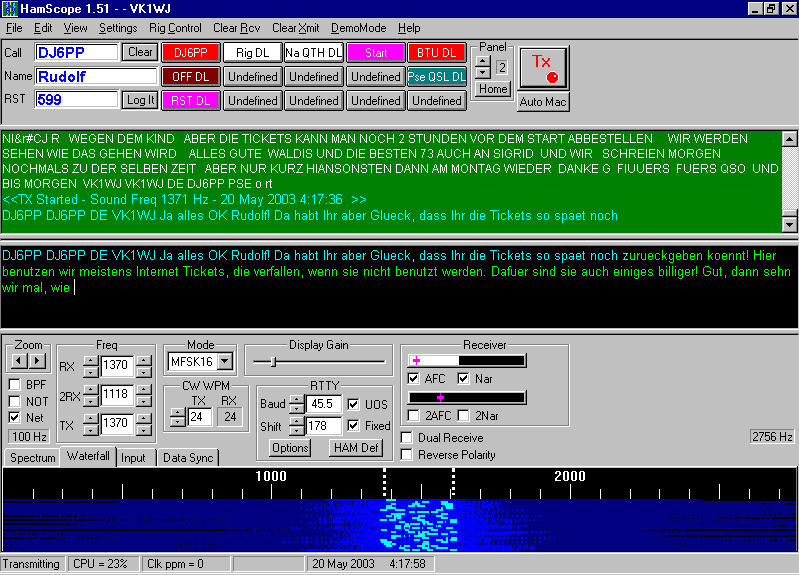 20-May-2003 20m S51TN in Feld Hell using IZ8BLY's Hellschreiber
Note that the waterfall is horizontal here!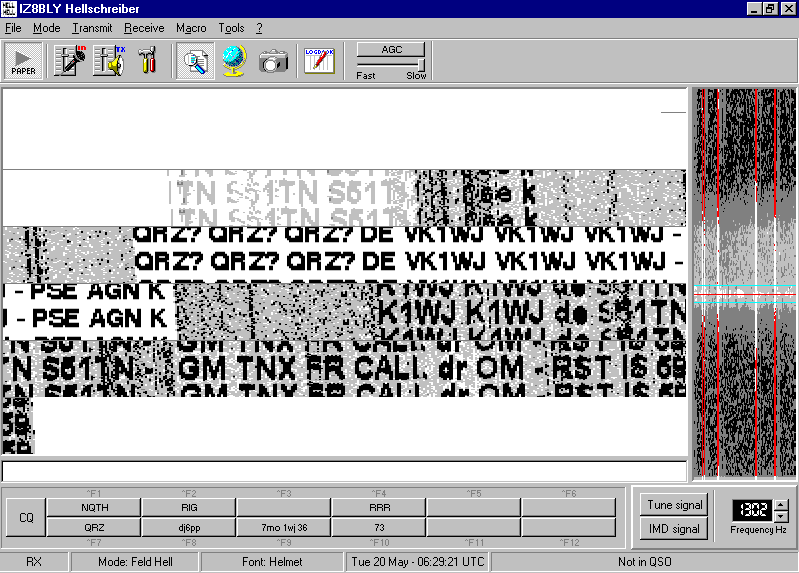 21-May-2003 BPSK31 using MixW 2.07
: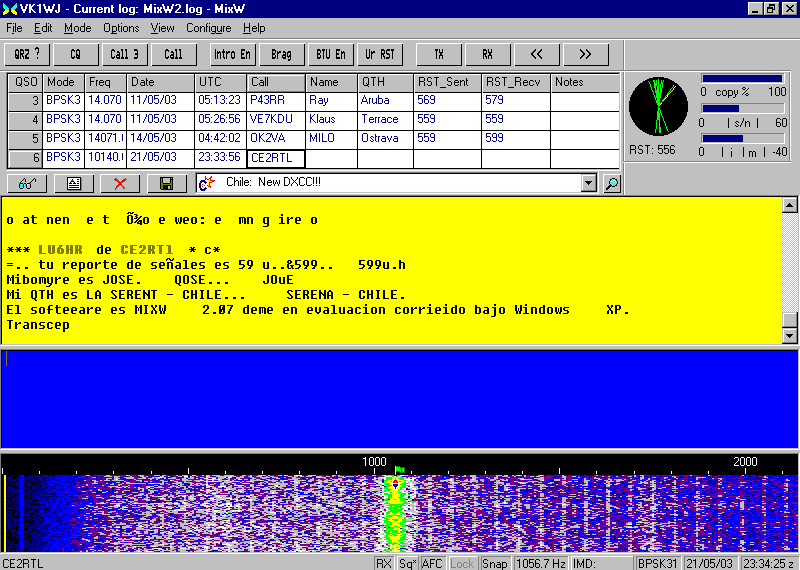 23-May-2003 20m EA2AFR in MT63 using MixW 2.07
: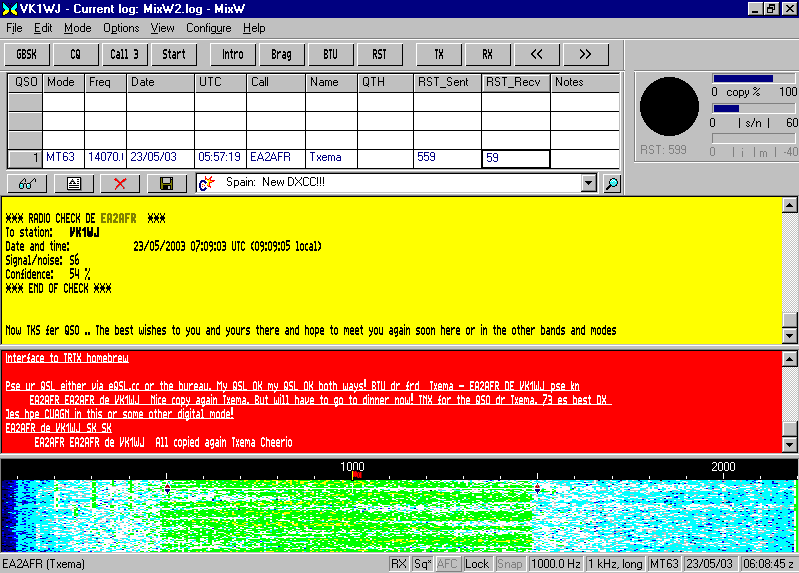 15-Jun-2007 30m DJ2UK in Olivia 16/500 using fldigi 1
: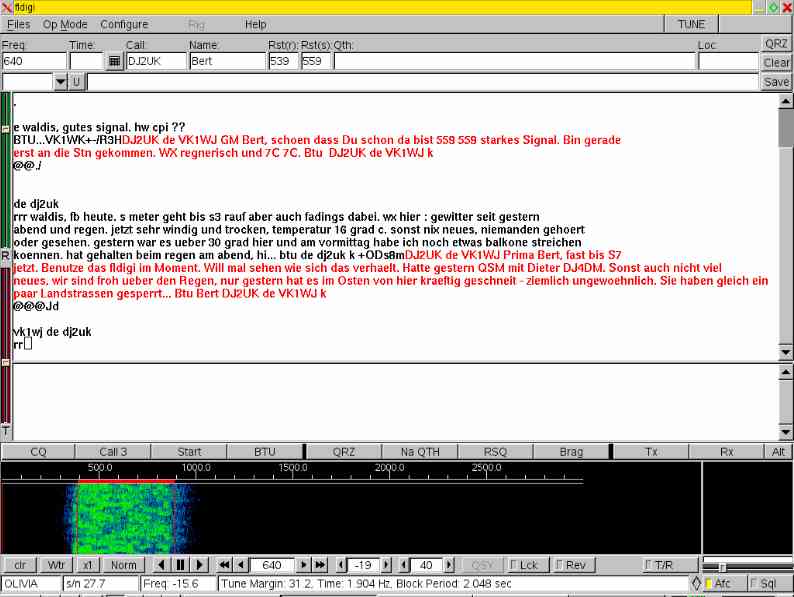 27-April-2009 80m VK3AFW in FDMDV 1.3
: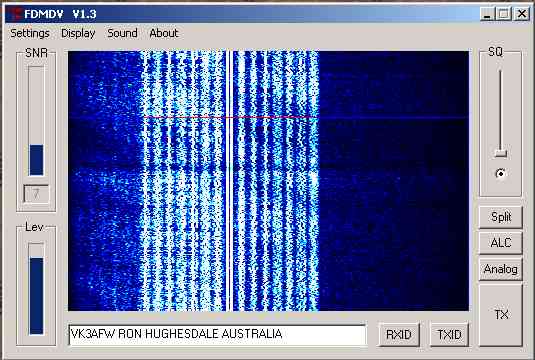 18-May-2009 30m DJ6PP in Olivia 8/125 using fldigi 3.10
: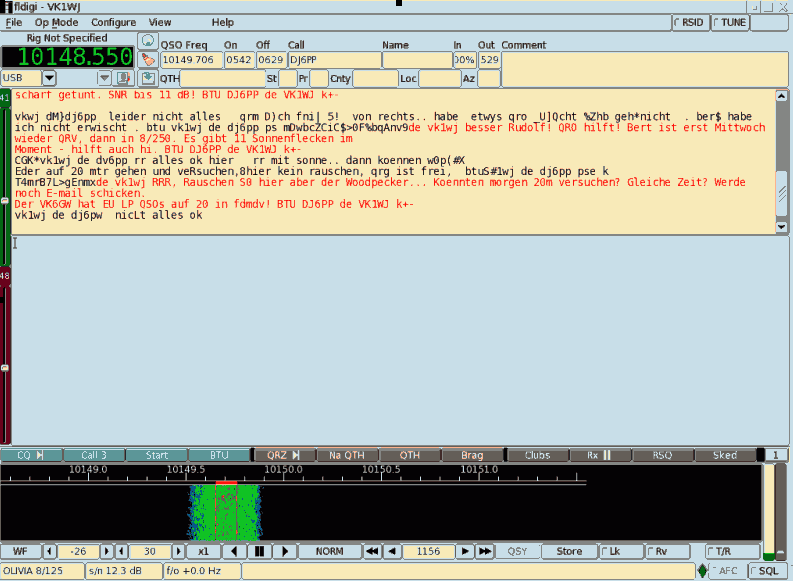 20-February-2011 17m WSPR propagation test using 5W with WSPR 2.0 on 17m
: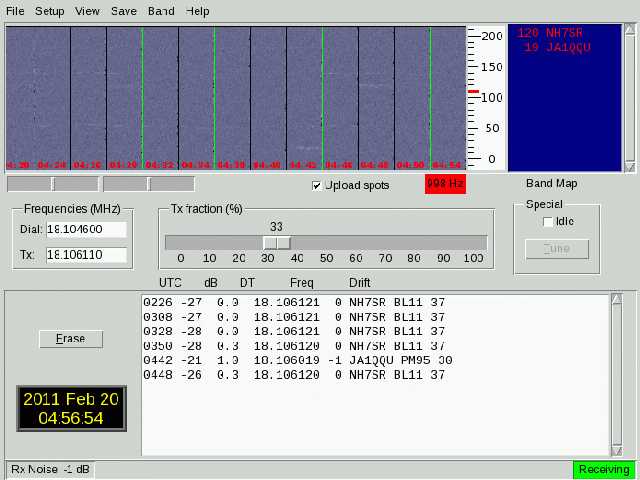 Click here to return to Waldis' home-page